I AND THE REST OF THE BROOKS REMEDIATION CREW GET A DIVERSE RANGE OF CALLS TO ACTION.
Most of these include homes, hotels and places of that nature, but some are very different.
This was the case with a call we received a few months ago. During the education I received before entering this field, I learned about the necessity for an array of professionals with different backgrounds, so fortunately, I am well prepared for whatever comes our way.
As far as the job in question, an elderly gentleman was reported as a missing person, and after almost a month of uncertainty for his family, he was ultimately found on the side of the road in his pickup truck. The autopsy revealed he'd passed away from a heart attack. Ordinarily, we wouldn't have been enlisted for a job of this nature; instead, the vehicle would have been sent to an insurance auction and sold for scrap, but this was not your typical truck.
It was a 1949 Chevy 3100 the victim and his two sons had spent years restoring. Since it was near and dear to his heart, as well as those of his loved ones, his family wanted to keep it. As I eluded to earlier, the victim's body had been in the truck for nearly a month. He'd apparently pulled over calmly before passing, so the body of the truck itself wasn't damaged. Like most unattended death cleanup jobs we're called in for, though, the scene unfolding before us was a gruesome one.
We donned our personal protective equipment and went to work. The man's body had swollen and split open due to the gases produced in the deterioration process, spilling putrid bodily fluids and bits of tissue into the interior of the vehicle. We removed as much of the surface gore as possible, placing it in biohazardous waste containers for safe disposal.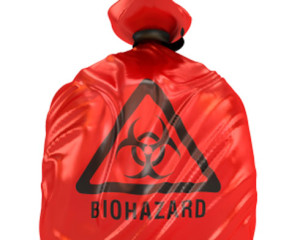 We used our industrial cleaning supplies and hospital-grade disinfectants first on the carpet and upholstery, and then underneath those features. Surface cleansing and disinfecting does nothing for true elimination of the risk of infectious disease decontamination. You have to clean deep within every porous surface and reach into every nook and cranny in order to make a home, or vehicle, safe for others whether you're looking at a suicide cleanup, murder, meth lab remediation or any other type of incident. With our ozone machine and foggers, we finally completed the process of removing all lingering odors and replaced everything we'd removed from the truck's interior.
The victim's family would never have been able to get rid of all the stains and odors his tragic death left behind, but those aren't elements they should've been forced to see in the first place.
HIS LEGACY WILL FOREVER LIVE ON IN THE HEARTS AND MINDS OF HIS LOVED ONES.
Thanks in part to Brooks Remediation, his truck will remain in his family to be passed on to future generations.
If you need our assistance or have questions all you need to do is call 800-663-2854. We're here for you no matter the hour.