Frequently Asked Questions
Crime scene and trauma cleanup is a little known industry.
It's not often you'd or anyone would need our services. Due to the rare occurrence of field of work, many people have lots of questions regarding how the whole process works, or common misconceptions about how incidents are handled after the police, coroner and emergency service crews release and leave the scene.
---
Crime Scene Cleanup
---
Mold Removal
Mold growth in your home or business should be taken seriously. If you suspect that you have mold growth on your property, it is extremely important to mitigate the risks that are associated with inhaling mold spores.
Can mold cause health problems?
YES. Molds have the potential to cause health problems. Molds produce allergens (substances that can cause allergic reactions), irritants, and in some cases, potentially toxic substances (mycotoxins). Inhaling or touching mold or mold spores may cause allergic reactions in sensitive individuals. Allergic responses include hay fever-type symptoms, such as sneezing, runny nose, red eyes, and skin rash (dermatitis). Allergic reactions to mold are common. They can be immediate or delayed. Molds can also cause asthma attacks in people with asthma who are allergic to mold. In addition, mold exposure can irritate the eyes, skin, nose, throat, and lungs of both mold-allergic and non-allergic people. Symptoms other than the allergic and irritant types are not commonly reported as a result of inhaling mold.
What does mold smell like?
Some compounds produced by molds have strong smells and are volatile and quickly released into the air. These compounds are known as microbial volatile organic compounds (mVOCs). Because mVOCs often have strong or unpleasant odors, they can be the source of the "moldy odor" or musty smell frequently associated with mold growth. A moldy odor suggests that mold is growing in the building and should be investigated.
The health effects of inhaling mVOCs are largely unknown, although exposure to mVOCs has been linked to symptoms such as headaches, nasal irritation, dizziness, fatigue, and nausea.
How do I get rid of mold?
It's impossible to get rid of all mold and mold spores indoors, and some mold spores will be found floating through the air and in house dust. The mold spores will not grow if moisture is not present. Indoor mold growth can and should be prevented or controlled by controlling moisture indoors. If there is mold growth in your home, you must clean up the mold and fix the water problem. That is where Brooks Remediation comes in. Contact us today to schedule an appointment for a mold inspection and assessment.
---
General Questions (Pricing, Insurance Coverage, Time, etc)
Our first priority is to assist families and property owners who require our services. We truly care for the customers we serve, and we'll be by your side even following the cleanup. From our support network to our dedicated staff, we provide more assistance than anyone in the industry. If you are paying with insurance, our standard service includes full detailed documentation and photography. We'll even work directly with your insurance company, if you prefer.
How much does Crime Scene Cleanup cost?
The cost of remediating biohazards can vary dramatically from situation to situation, so we are not able to provide phone estimates without doing a proper assessment. Keep in mind that even providing a thorough walk thru assessment, our work IS exploratory. Meaning, we cannot see what, if any contaminants are under the surface. When you call us, we'll immediately come to the scene and prepare a detailed scope of work and a written estimate of our recommended treatment plan.
Our hourly rates are industry standard with Blue Book and Xactimate, which are insurance industry pricing tools. Our normal practice is to staff all job sites with a minimum of one foreman and one technician for safety reasons as well as efficiency.
What are the factors when pricing out a cleanup service?
Pricing factors can include: the number of rooms affected (including pathways used by body transporters or law enforcement), level of structural damage (floors, sub-flooring, wall surfaces, cabinetry), length of time left unattended, additional complications such as hoarding, machinery, or large amounts of personal property such as furniture and clothing.
If you are paying with insurance, your carrier may not cover the costs of personal property so we will provide a separate estimate for cleaning and/or removal.
Does Insurance cover Crime Scene Cleanup?
Every loss is unique and while we cannot make any guarantees regarding your coverage, in most cases, homeowners insurance does cover our services.
If you have coverage, we will submit the bill to your carrier and work with them directly to resolve payment. You will only be responsible for your deductible.
If you don't have coverage, we have payment options available and can also assist with third-party sources of funding:
Victims compensation assistance
Discount programs
Payment plans
We can estimate your out-of-pocket expenses after reviewing the site and getting an assessment of the work needed.
Why Choose Us?
Why Brooks Remediation?
1-3 Hour Response Time
Highly Trained Remediation Personnel
Compliant with Laws & Regulations
24-Hour Emergency Mitigation Services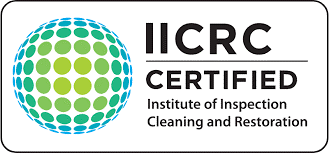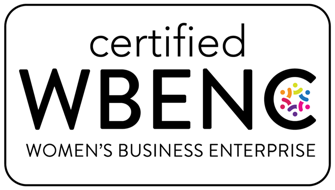 Ready to Get Started?
Request An Appointment