BEING A RENTAL PROPERTY OWNER CAN BE DIFFICULT AT TIMES.
When renting to a person that you don't personally know, there's really no telling what those people are really up to. Even people who seem like a happy couple can be plotting devious schemes. If you have recently found out that someone was using your property for illegal purposes, such as cooking methamphetamine, then you need to have your property decontaminated as soon as the tenants are arrested. Get in touch with Brooks Remediation to come to your property and make sure it's safe to rent to a new tenant.
Brooks Remediation will also be able to help with any type of crime scene cleanup, including suicides.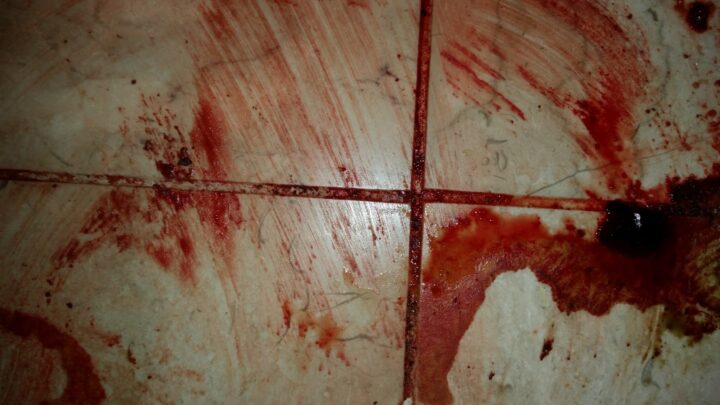 A suicide cleanup can be a very messy thing to deal with, especially if that person used a gun or a knife on themselves. There will probably be blood all over the property, which needs to be cleaned and decontaminated properly. You don't know what diseases a person has before they died, and it's better to be safe than sorry before you rent the property to another tenant. You wouldn't want anyone suing you because you didn't put your property through infectious disease decontamination after an incident. It's also not unheard of for older people to die in their home of natural causes. If someone doesn't have many close family members, weeks could go by before anyone notices that person is dead. This decaying body is dangerous to have inside your home, which is why it's important to get in touch with a professional company for an unattended death cleanup. Removing a body may not be something you are able or willing to do as a property owner.
There's no reason to think that a property is going to be unusable if someone has died inside it. We can come to your property and deal with the cleanup so you don't have to see anything you don't want to see. Some people suffer from post-traumatic stress disorder after seeing a dead body, even if it was just someone who died of natural causes. If you are unable to clean up your property after a tragic incident has happened there, then trust this task to the professionals. Your home may smell odd after someone was caught cooking drugs inside there, and this smell will deter people from wanting to move in the home anyway. Take advantage of our professional crime scene cleaning services so you can make sure that your property is safe and ready to rent again.
WE ARE AVAILABLE FOR YOU 24/7! ACCIDENTS AND TRAGEDY DON'T TAKE DAYS OFF SO WE DON'T EITHER!
If you have any questions on our services, the process or what may be covered by insurance you can call us at 850-344-1400.