IT'S ALMOST GUARANTEED THAT NO MATTER WHAT KIND OF MAID SERVICE YOU CALL, THEY'LL REFUSE THE GRUESOME CHORE.
If they do agree to take a look and give you a quote, the odds are high that they'll run from the house screaming, leaving you still sitting there, trying to figure out how to get your mother-in-law's brains off the ceiling.
If not hers, then someone else's. If not brains, then blood, vomit, gastric juice, or even unidentifiable (unless you're a forensics expert) bodily fluids. The thing you'll know for sure is that the odor is enough to trigger your gag reflex.
Maid services prefer to deal with ordinary detritus such as dust, dirt and dog hair. The dead and decomposing variants aren't listed in their job descriptions.
TO BORROW A LINE FROM THE OLD MOVIE, GHOSTBUSTERS, THE QUESTION BECOMES, "WHO YA GONNA CALL?"
By the time the police, the coroner, detectives and reporters have finished combing through the crime scene formerly known as your home, you're likely to be ready to check to see if there's a 'Corpsebusters' listed in the yellow pages!
While the crime scene cleanup crew you ultimately hire might go by a different name, there is little doubt that such a team is precisely what you need when suicide cleanup is your most urgent need.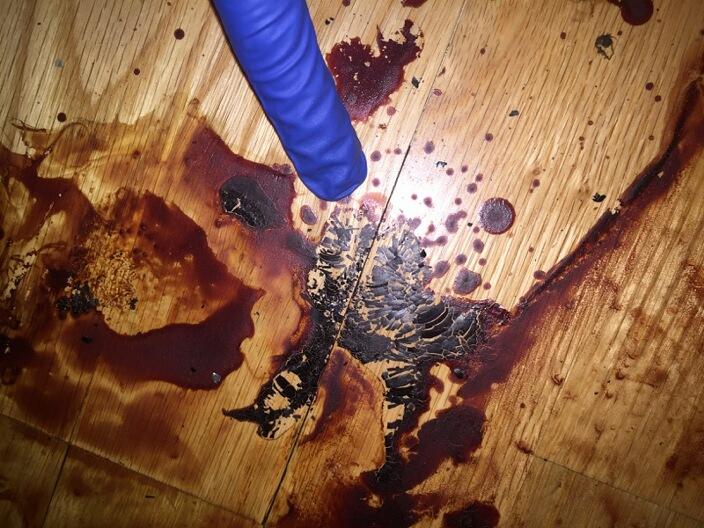 Many people don't realize such firms exist until they need their services, but there are companies that do nothing but specialize in cleanup jobs no one else wants such as Brooks Remediation.
Such jobs include the aftermath of murders, suicides, and long undiscovered, natural deaths. Brooks Remediation also provides biohazard remediation services and infectious disease decontamination. They are who to call when a relative dies of Ebola, or a terrorist cell gets busted in your apartment building for manufacturing anthrax or your shady tenant gets popped cooking meth. To say these guys never have a dull day's work is an understatement!
When disturbing events such as these occur, the person responsible for the cleanup often never saw the job coming. This could be a landlord, a suddenly and violently bereft husband or wife. The scenarios that make such help necessary are nearly as individual as are people.
An unattended death cleanup will be in order when the body of a distant spinster aunt is discovered months after her death.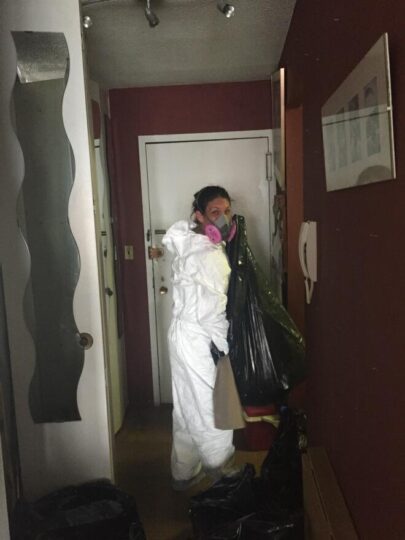 THE PRECIPITATING EVENT COULD BE A CASE OF BLACK MOLD, A BUSTED PUPPY MILL, A CHEMICAL SPILL. ULTIMATELY, IT DOESN'T MATTER.
When there are flies buzzing, nauseous smells or hazards so great that a gas mask and hazmat suit are required, save yourself the unnecessary trauma, and contact Brooks Remediation to manage the cleanup.
We are available 24/7 to help you when you need help the most! You aren't alone, Brooks Remediation has your back and can help restore your surroundings so you can start moving forward.